A Day for Art
——Internal visit of Guangzhou Opera house
"A day for art", the theme of GOH internal visit. In the environment that the post-modern futuristic architectural style and elegant performing arts bring out the best in each other , as a natural combination, visitors can take a wonderful experience of "two-round gravel"— the opera hall and the multi-function theater, which is a special design from the world famous female architect Zaha Hadid. It's worth visiting the highest combination of architecture and acoustics of the "stars" opera hall, the multi-functional theater full of mystery and the bright rehearsal halls, and the most important, fully experiencing the charming atmosphere of the supreme artistic hall of southern China.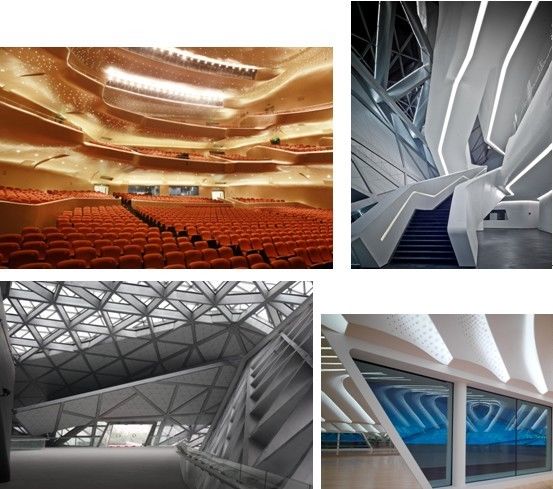 Guangzhou Opera House is one of the three major national theater, is a place to develop and expand the elegant art, and to promote international cultural exchange.
At different times, the internal space of GOH will be held for exhibitions and artistic activities of a variety of topics. For example, contemporary art exhibition of Guangzhou Opera House and Guangdong Museum, series of public art education activities, art lectures and master courses, GOH's opening drama "Turandot" theme exhibition , and other activities will take turns to be on show.
All in all, visitors can appreciate all kinds of art in Guangzhou Opera House, experience multiple art enjoyment and cultivate your elegant sentiment .More richer and wonderful things, all in the visit of "A day for art".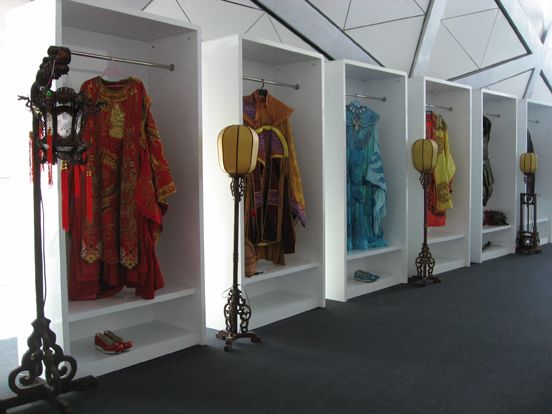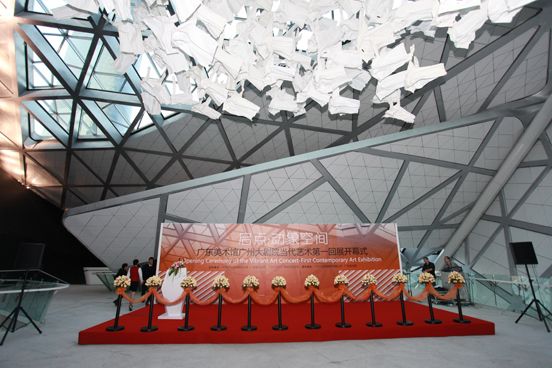 Visiting tickets:
1. Fares:
Standard trip Ticket: 30 RMB per person
Concessionary Ticket (for special conditions as follows: age over 65, youth students with student card, disables, children in the height below 1.2m): 15 RMB per person
Explorationtrip Ticket: 50 RMB per person.
Group visiting in the size of more than 50 (50 included) needs to make an admission by booking an appointmentin advance, and also would enjoy 80% discount of total price.

2. Individual interpreter hiring:
Chinese interpreter costs 100 RMB/time;
English interpreter costs 200 RMB/time.

3. Opening time:
Every Saturday and Sunday, 10:00-16:30
Chinese National Holidays, 10:00-16:30
(Last batch of admission is 16:00).
Trip's Meeting Time: 10:00, 11:00, 11:30,13:00, and 14:00. 14:30, 15:00, 16:00

Please be aware, for your safety and the advantage for our management, no matter which type of trip inside Guangzhou Opera House, our professional interpreters must be the leader and well responsible for the whole group.

In Weekdays, We could only accept the reservations for a group in the size of more than 10 people;
And please be aware that the reservations must be made at least a day ahead.

Contact details: 020-38399847
After buying trip tickets, please join the waiting line at our trip-meeting spot.

Our will provide necessary guidance for you in the site.

In the Case of any ongoing/upcoming performances, rehearsals, loading units and other special circumstances, we will appreciate that you could keep your voice down during the whole trip. In some cases, we will be sorry but must needto close the theatre or adjust the visiting route, but for your safety, please do follow the guidance byoururgent arrangements for the trip visiting.

For the newest information, please keep noticing the updated announcement on our website or in site.

Guangzhou Opera House has its final right to do the explanation for above statements.
Thank you very much for your concern and we are welcome your visiting.



register
GOH members: get more concessions with online booking!
Theatre Ticket Hotline
4008-808-922